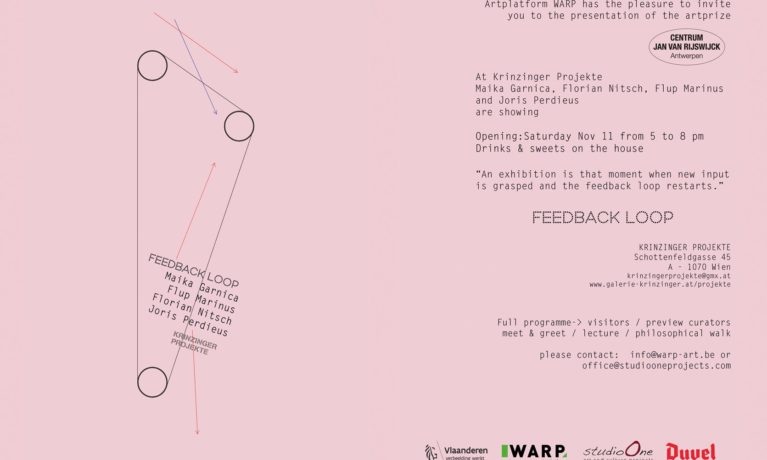 Einladung zur Eröffnung der Ausstellung FEEDBACK LOOP am 11.11. um 17 Uhr in den Krinzinger Projekten.
Invitation to the opening of the exhibition FEEDBACK LOOP, 11th of November 5PM at Krinzinger Projekte Vienna.
****
Florian Nitsch, MFA/BA
Studio. Pelzgasse 20, 1150 Vienna.
Instagram: floriannitschart
Ongoing / Upcoming:
5th October – 30th November. Solo show 90°. Schlumberger Artfloor. Vienna.
6th November. Neunerhaus Art-Auction. MAK Vienna.
11th November. Opening FEEDBACK LOOP. Gallery Krinzinger Projekte. Vienna.
15th November. ICEP Art-Auction. Vienna.
22nd November. Artist Talk. Schlumberger Artfloor. Vienna.
December. Artist in Residence. Villa Stonborough-Wittgenstein. Gmunden, Austria.